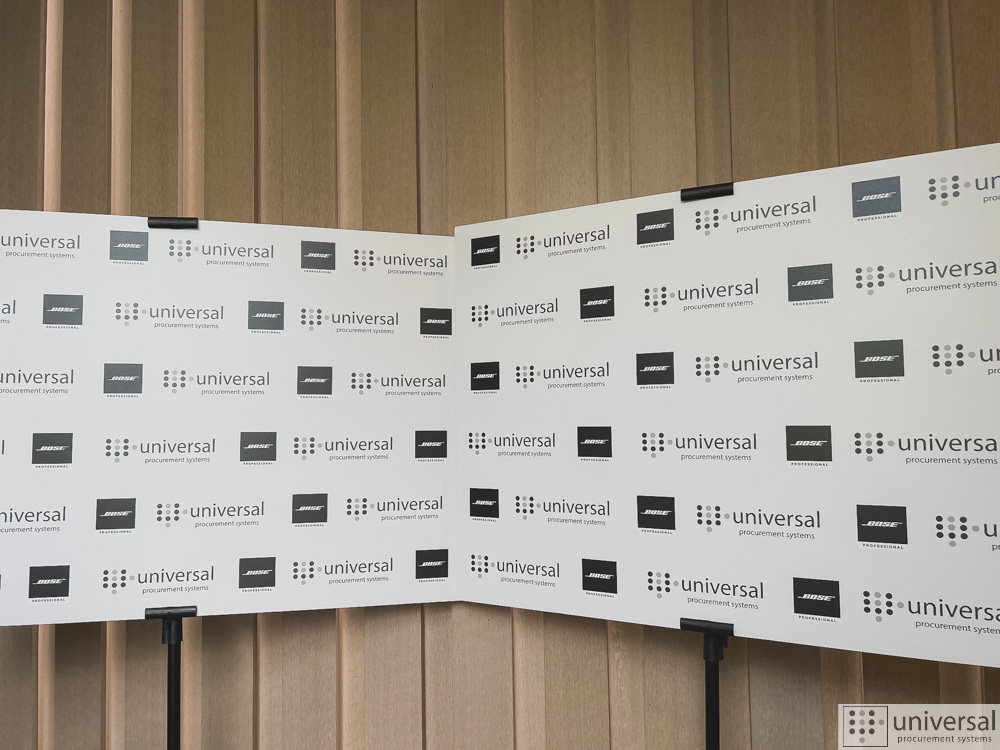 Bose Professional AMM Multipurpose Loudspeakers and Videobar VB-S Official Launch in Singapore
Singapore, Tuesday, 27 SEP 2022: UPS Procurement together with Bose Professional successfully hosted a product launch event at Bible House. The launch event featured the new Bose Professional AMM Multipurpose loudspeakers and the Videobar VB-S.

Guests were able to have a hands-on experience of the newly launched AMM loudspeakers and the Videobar VB-S. Bose Professional Specialist was on-site to provide a walkthrough and demonstration.

In the launch event, Bose Pro highlighted the meeting capabilities of the Videobar VB-S. Giving a demonstration of the VB-S auto framing and tracking capabilities.
Demonstration of the Bose Professional Videobar VB-S

Videobar VB-S includes Bluetooth capabilities that allow end-users to use it as a speakerphone and app control.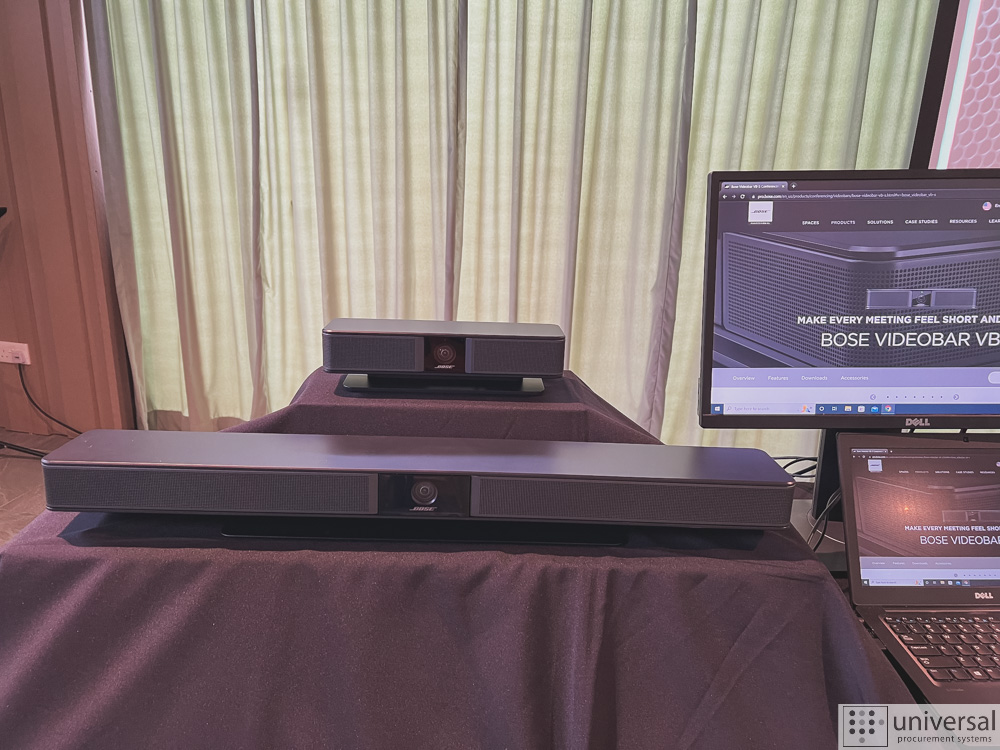 The Videobar series (VB-1 & VB-S) also come with Bose Work support, where IT managers can implement firmware updates from the backend and more.

Like its predecessor the VB-S, it comes with a privacy cover. However, it is a little different from the VB-1. The VB-1 privacy privacy cover is external and removable, while the VB-S privacy cover is built-in.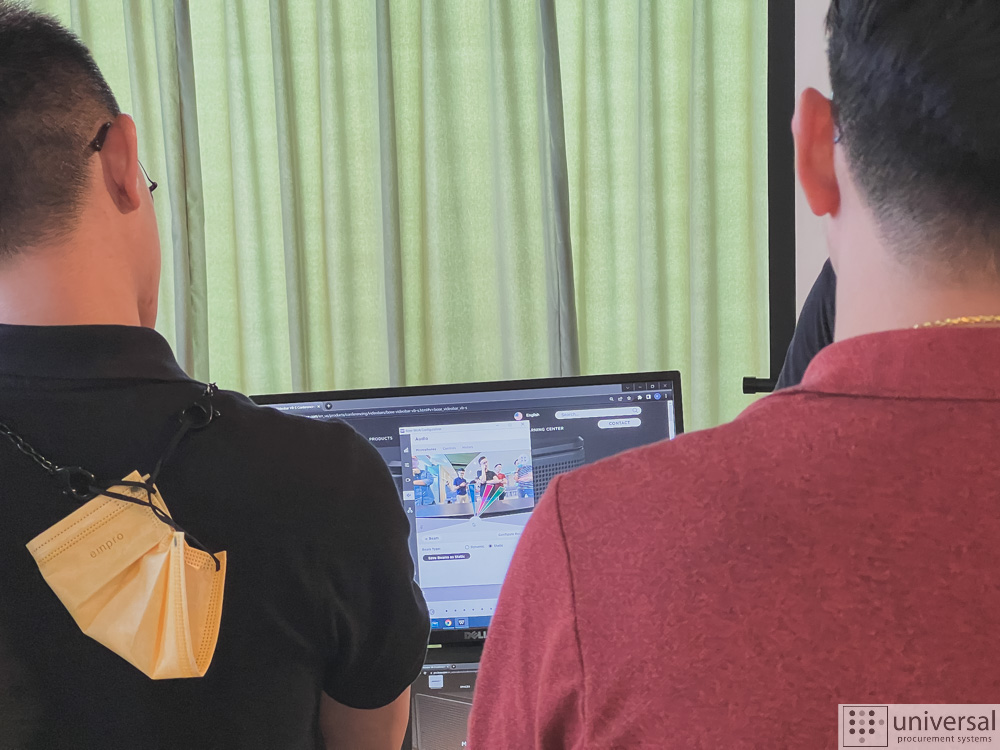 Demonstration of the Bose Professional AMM Multipurpose Loudspeakers
Following the VB-S demonstration was the AMM multipurpose loudspeaker demonstration. Guests were able to experience each AMM speaker separately. Each AMM speaker was given a female and male vocal track demonstration. The tracks were Hold Back The River by James Bay and Temptation by Diana Krall.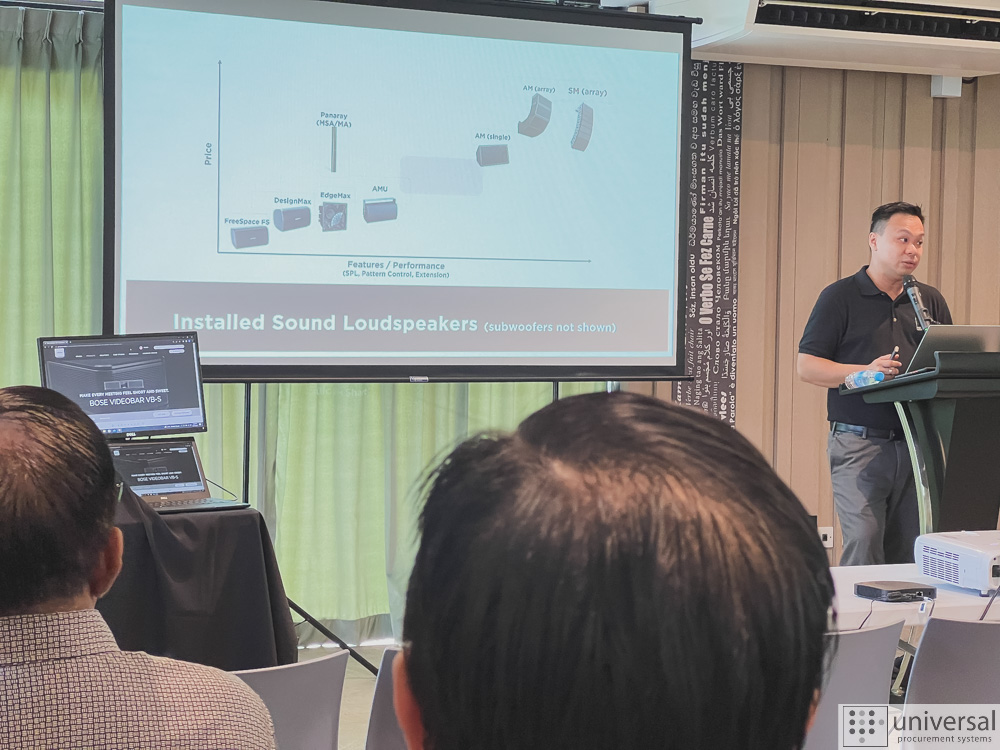 After the demonstration of sound quality, a demonstration of the AMM 108 and 112 in monitor mode was showcased to the guests. Combination capabilities between AMM108 and AMS115, AMM112, and SMS118 were also demonstrated to the guests.

When asked about the AMM multipurpose performance, Mr. Luther, director of Resonate Solutions said that the high mid and especially the guitar comes out naturally and clear. But feels that the full capabilities of the AMM speakers can only be gauged when used in a larger hotel space or ballroom.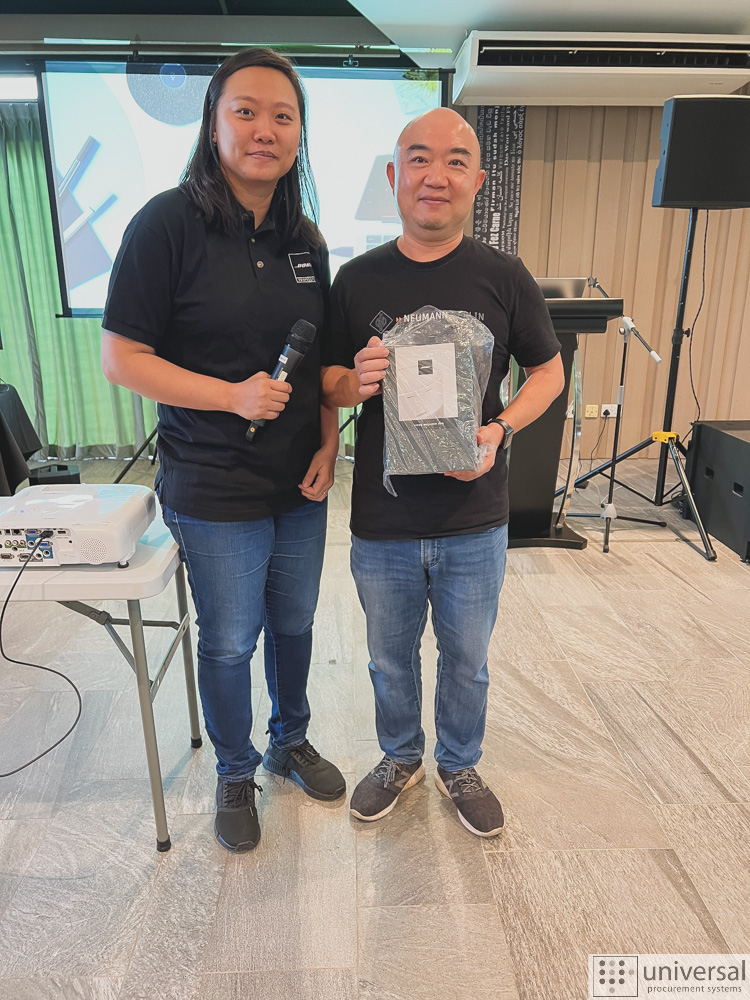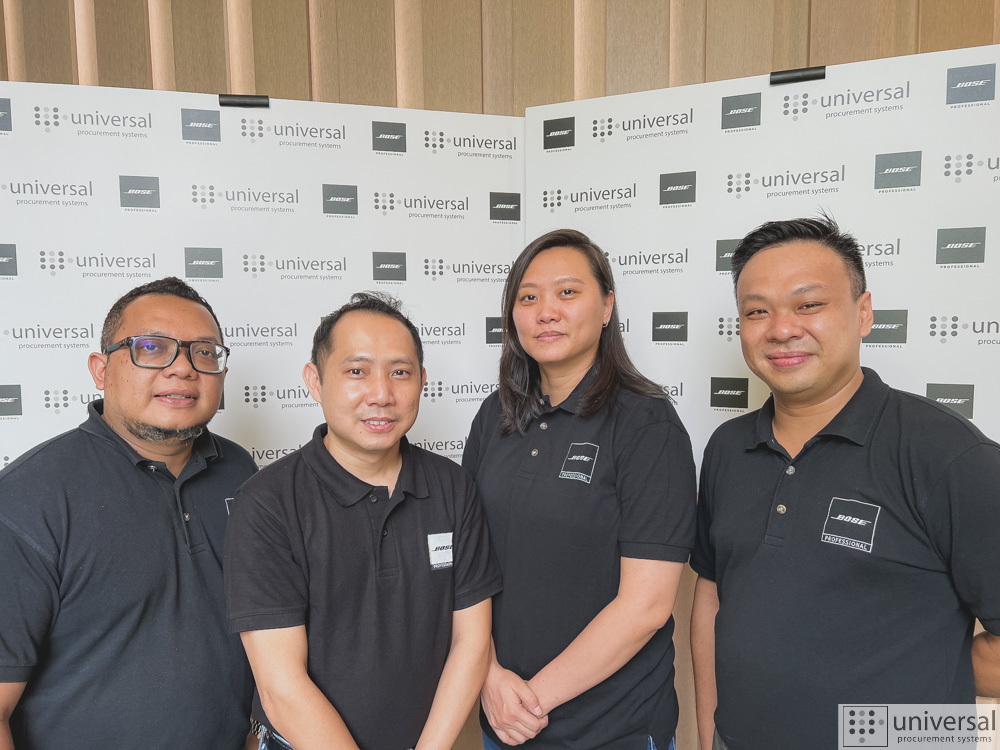 Mr. Shamsudin, Project Manager of Unitedvenus Engineering Servies Pte Ltd, who had been doing sound setup for Mosques, stated that he envisioned the AMM multifunctional speaker to play a role in the auditorium setup of the mosque.
Bose Professional AMM Multipurpose speakers and Videobar VB-S are now available in Singapore. Businesses and Audio Professionals can contact UPS Procurement or our resellers and partners to find out more.
Some more photos of the Bose Pro AMM Multipurpose Loudspeakers and Videobar VB-S launch event