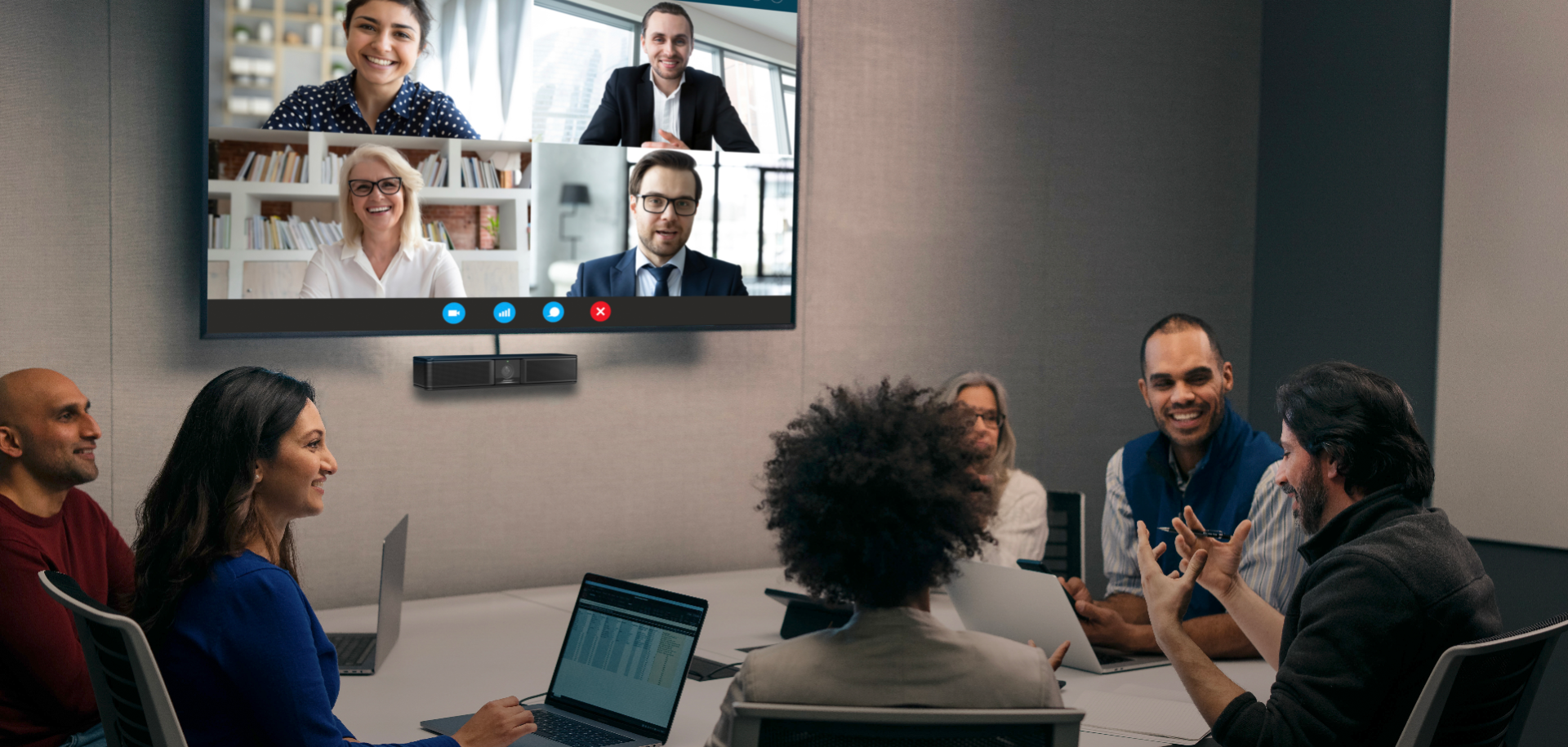 Introducing Your New Office All-Star: VideoBar VB-S
ELEVATE YOUR VIDEO CONFERENCING EXPERIENCE WITH CUTTING-EDGE TECHNOLOGY
Say hello to the VideoBar VB-S – an elegant, high-performance video conferencing solution designed to set you up for success. With its signature Bose Professional audio, 4K ultra-HD camera, and versatile mounting options, the VB-S delivers an unparalleled meeting experience, every time.
---

ENGINEERED FOR SEAMLESS PERFORMANCE
Setting up the VB-S is a breeze. You can do it yourself in no time, saving you from the hassle of complicated installations. Our USB plug-and-play functionality ensures effortless operation, taking the headache out of video conferencing tech. Now, your team can concentrate on what truly matters – productive meetings with remote employees and clients.

COMPATIBLE WITH YOUR FAVORITE PLATFORMS
The VB-S seamlessly integrates with popular Unified Communications platforms like Google Meet, Microsoft Teams, Zoom, and more. Bring the legendary Bose Professional performance to every virtual meeting and elevate your communication to a whole new level.

EXCEPTIONAL AUDIO AND VISUAL PERFORMANCE
Experience audio like never before with Bose Professional's signature sound. The beam-forming array of four microphones actively focuses on voices, making conversations sound natural and clear. The exclusion zones effectively reduce unwanted noise, while the auto EQ optimizes audio for all participants, creating an immersive meeting environment.
The 4K ultra-HD camera with 5x digital zoom and a wide field of view ensures visually effective connections during meetings. Two autoframing modes, Group Mode, and Individual Mode, cater to all meeting scenarios, dynamically adjusting to ensure everyone is included.

SIMPLE SETUP, EASY ADMINISTRATION
We've designed the VB-S for a hassle-free experience. With convenient mounting options and USB plug-and-play simplicity, the VB-S is ready to deliver premium performance right out of the box.
Managing your VB-S is effortless with our user-friendly Videobar Configuration (VBC) software. Additionally, the Videobar Administration (VBA) tool allows you to remotely manage single or multiple devices and view their status, so you can focus on your day job without any distractions.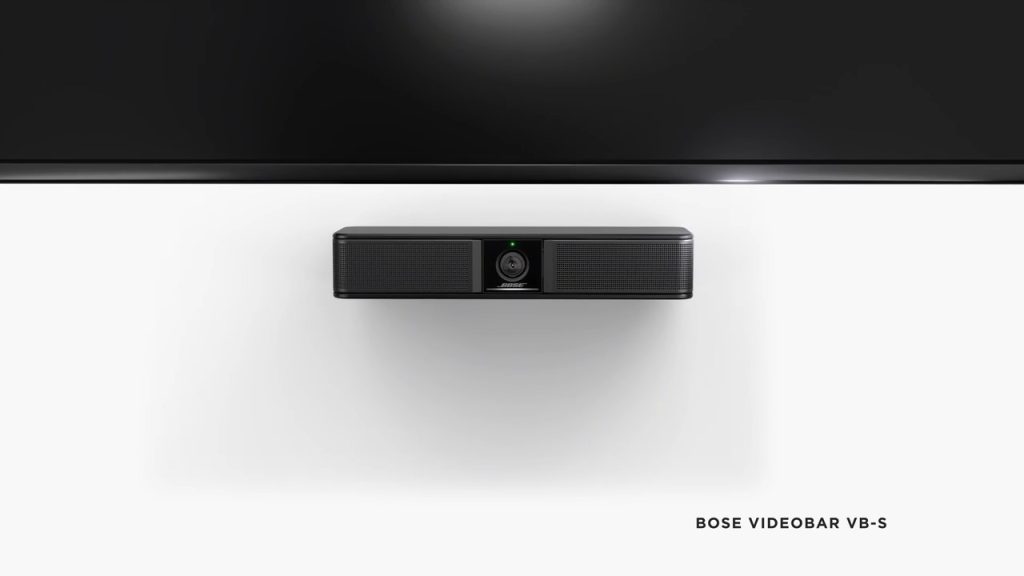 CONTROL AT YOUR FINGERTIPS
The Videobar Mobile app (VBM) lets you take control of the VB-S with ease, directly from your smartphone. Adjust volume, mute, pan, tilt, zoom, preset controls, and even Bluetooth® pairing in real-time, offering a seamless experience for smoother meetings.
Elevate your video conferencing game with the VideoBar VB-S and experience the perfect blend of advanced technology and everyday reliability for your office. Your team will thank you for it!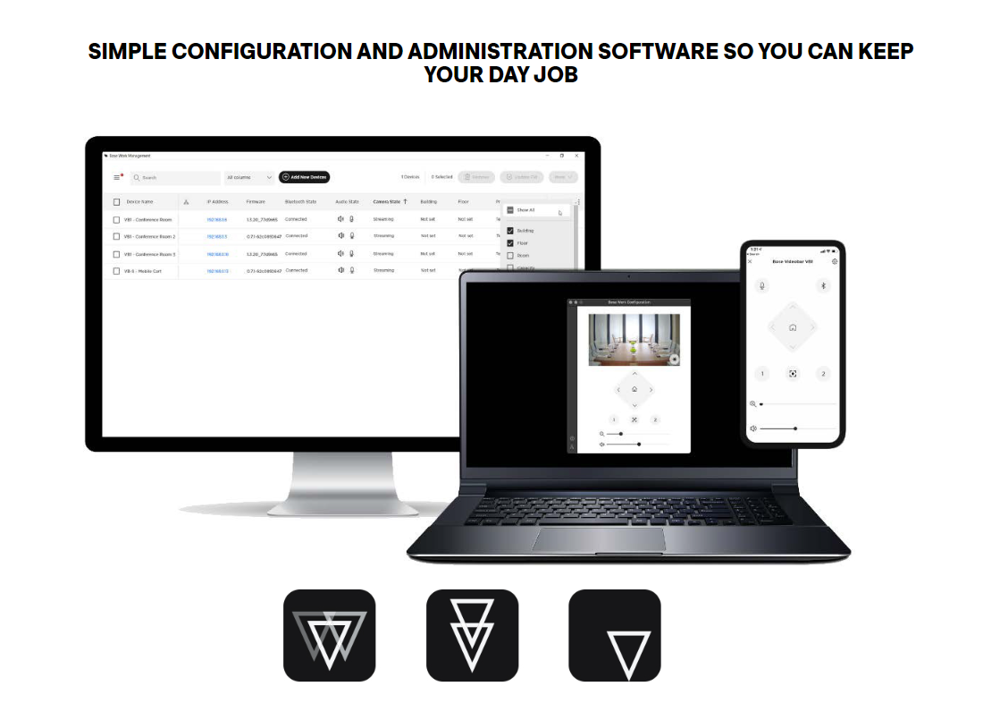 Awards

---
Check out our range of video conferencing solutions :
https://proaudio.upsprocurement.com/product-category/all-products/conferencing/videobars/