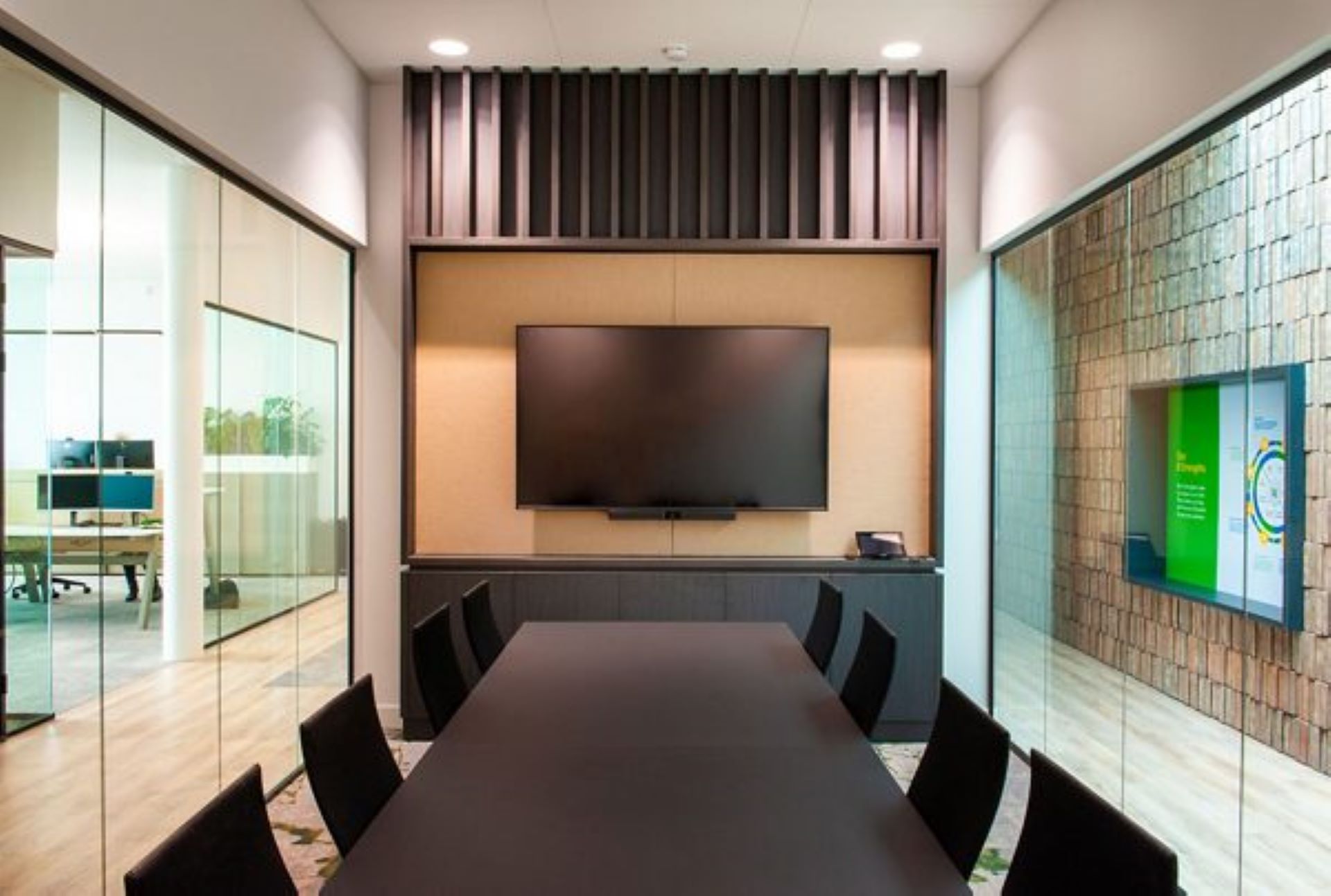 LC Packaging
LC Packaging, a global supplier of flexible packaging solutions, needed a high-quality conferencing solution that would enable its employees to communicate effectively across multiple locations. The company turned to Bose Professional for a solution that could provide clear audio and video, as well as user-friendly operation.
Bose Professional provided LC Packaging with the Videobar VB1, a versatile conferencing system that combines high-quality audio and video in a compact and easy-to-use design. The Videobar VB1 features an ultra-HD camera with 4K resolution and beam-steering microphones that can capture every word with exceptional clarity. The advanced digital signal processing helps to eliminate background noise and echoes, ensuring that every participant can hear and be heard clearly.
The Videobar VB1's user-friendly design and simple installation process made it an ideal choice for LC Packaging. The system can be easily mounted on a display or wall and can be set up in minutes. It also supports a variety of connectivity options, including USB, HDMI, and Bluetooth, allowing participants to connect from any device.
Since implementing the Videobar VB1, LC Packaging has experienced significant improvements in the quality of its remote meetings. The system has enabled employees from different locations to collaborate more effectively, resulting in faster decision-making and better outcomes. The high-quality audio and video have also reduced the need for follow-up calls and emails, saving time and improving productivity.
In addition to the improvements in communication and collaboration, LC Packaging has also benefited from the cost savings associated with the Videobar VB1. The system's compact design and easy installation have reduced the need for additional hardware and technical support, resulting in lower overall costs.
Overall, the Videobar VB1 has been a valuable investment for LC Packaging, providing a high-quality conferencing solution that has improved communication, collaboration, and productivity. Bose Professional's commitment to delivering innovative and reliable conferencing solutions has helped LC Packaging to achieve its goals and stay ahead of the competition.
Check out our range of video conferencing solutions, including the Bose Videobar VB-1 and Bose Videobar VB-S. https://proaudio.upsprocurement.com/product-category/all-products/conferencing/videobars/