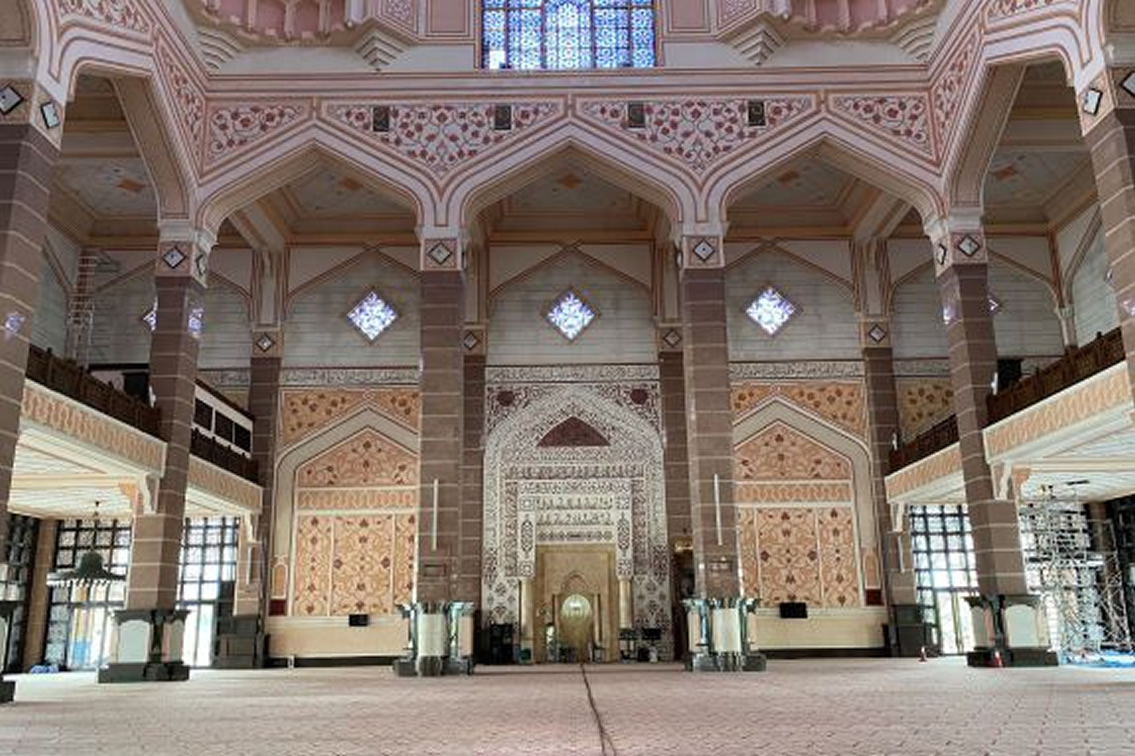 PUTRA MOSQUE
Acousticon Sdn Bhd has solved uneven audio directivity, poor speech intelligibility and inefficient power management at the 15,000-capacity Putra Mosque In Malaysia.
As the principal mosque of Putrajaya, Putra Mosque opened its doors to 15,000 worshippers in 1999. Located next to Perdana Putra, which houses the Malaysian Prime Minister's office and man-made Putrajaya Lake, the pink-domed Putra Mosque is constructed with rose-tinted granite and consists of three main functional areas – the prayer hall, the Sahn (courtyard) and various learning facilities and function rooms.
The audio designs needed to be sympathetic to the façade and its architecture. "Modifying columns and interior designs was out of the question, so a discreet solution was paramount," said Acousticon's founder Azizi Ala. "We also had to be mindful that there was a limited budget." Following evaluations, Bose Professional Panaray MSA12X and MA12 loudspeakers were selected for Putra Mosque. Launched in 2019, the inclusion of this model of self-powered digital beam-steering loudspeaker served as a debut for Bose in Malaysia. Aesthetically, the slim, low-profile white matt enclosures are mounted close to the walls and blend in with the mosque's vertical columns.
Thanks to Worship AVL for this outstanding case study write up.