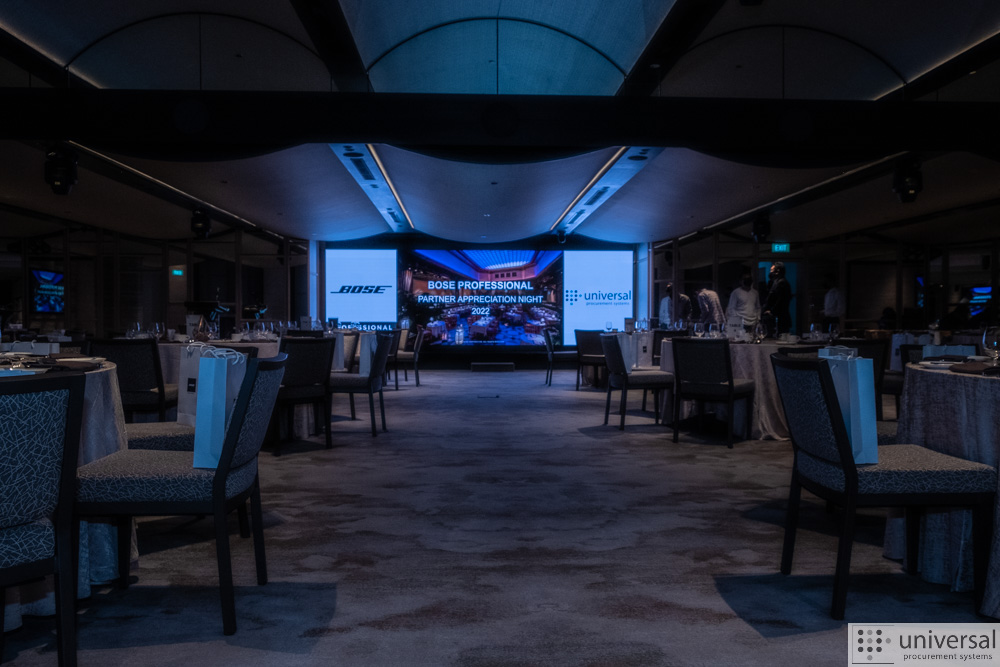 BOSE Professional Partner Appreciation Night 2022
28th APR 2022, THU, SINGAPORE: Universal Procurement Systems (UPS) Singapore co-hosted the first ever BOSE Professional (BOSE Pro) Partner Appreciation Night, following the easing of Covid-19 safe-distancing measures, at PARKROYAL COLLECTION Hotel, Marina Bay (Singapore) with BOSE Professional APAC. Top BOSE Professional system integrators and resellers were present at the partner appreciation night.
UPS Procurement's business development manager, Mr Jamie Boey opened the night with lauding the esteemed guests for their continued support of UPS and BOSE Pro in Singapore.
Mr Jamie Boey updated the guests on the upcoming roadmap and activities with UPS. He introduced a new, dedicated website for pro-audio, upcoming online/ offline campaigns, new in-person product presentation, launch events and social media outreach programs. All of which are dedicated to improving engagement with partners and helping them to discover greater success together.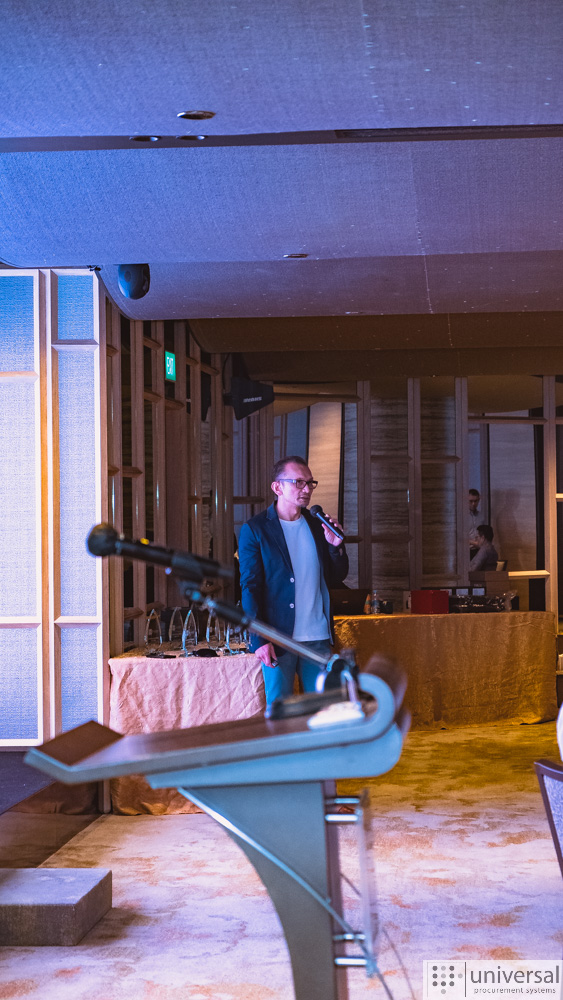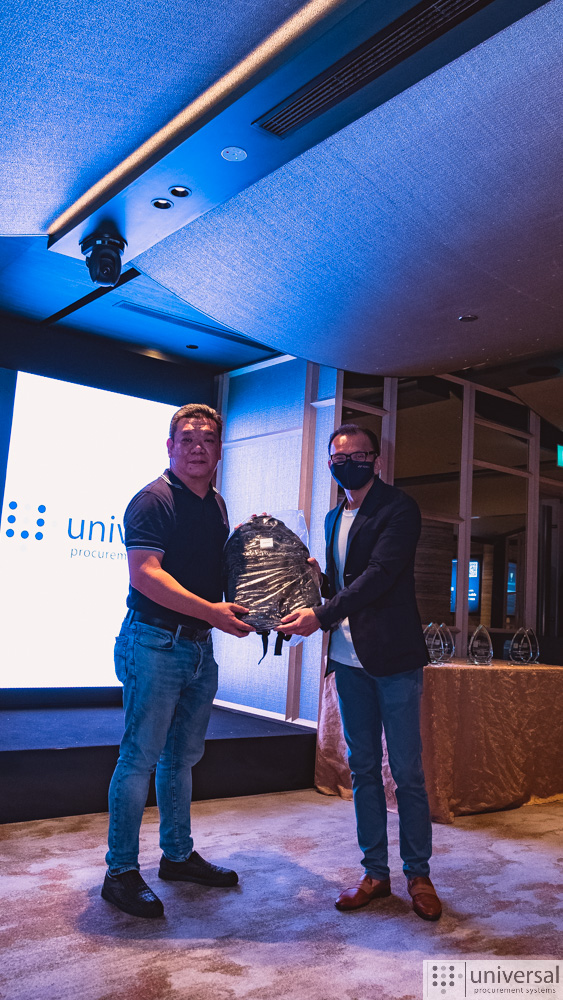 Mr Jamie Boey also highlighted the necessity for BOSE Professional installation case studies, and success stories that focus on the local scene. He promises to work closely with partners to bring their stories and case studies to live through UPS' newly dedicated website and social media channels.
BOSE Professional director of global sales and operations, Mr Morten Jørgensen then took the stage. He shared that this was his first overseas trip since Covid-19, and it had to be Singapore because it is an essential hub for BOSE Professional.
After a round of applause, Mr Morten Jørgensen then proceeded to share some insights on the BOSE Professional brand.
Mr Morten Jørgensen expressed that BOSE had one of the best years in BOSE Pro history despite the challenge from the pandemic. He pointed out that there had been impact from the pandemic, but BOSE Pro still managed to grow substantially in the South-East Asian market.
Mr Morten Jørgensen then underscored BOSE Pro's commitment to its core markets such as hospitality, restaurant, sport facilities, corporate retail, places of worship, and performing arts centres.
"I am very optimistic for the next 12-months", said Mr Morten Jørgensen.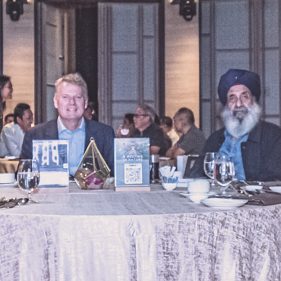 However, he also cautioned that the next 12-months would be a "bumpy ride", due to possible component shortages. Though he was confident that the BOSE Pro team and partners would be able to navigate through the challenges and establish success.
"We have the right people at BOSE, and we have the right partners in Singapore doing a stunning job", Mr Morten Jørgensen cheered.
A four-course meal was served while awards were presented to top performing partners by Mr Morten Jørgensen.
Among the other highlights of the night were the Pop Quiz, BOSE goodies bag, and the much-anticipated lucky draw. Each Lucky winner from the quiz and lucky draw was able to walk away with prizes – from BOSE speakers to headphones.
Towards the end of the event, BOSE Professional APAC regional manager, Mr Christian Liebenberg took the stage expressing his gratitude to the partners, he said "Since I came to Singapore six years ago, the business had changed a lot, but the one thing that remains consistent is that we are here (BOSE Professional) to be partners with you."
"Thank you for your loyalty. It had been amazing", Mr Christian thanked the Bose Pro partners for their loyalty.
BOSE Professional deals with pro audio and serves many different markets sectors, delivering great sound in venues all around the world such as performing arts centres, theatres, places of worship, stadiums, restaurants, schools, retail stores, hotels, and corporate buildings.
Universal Procurement Systems (UPS) Singapore, a subsidiary of Thakral Corporation is the authorised distributor of Bose Professional in Singapore.
---
Highlight photos of BOSE Professional Partners Appreciation Night 2022