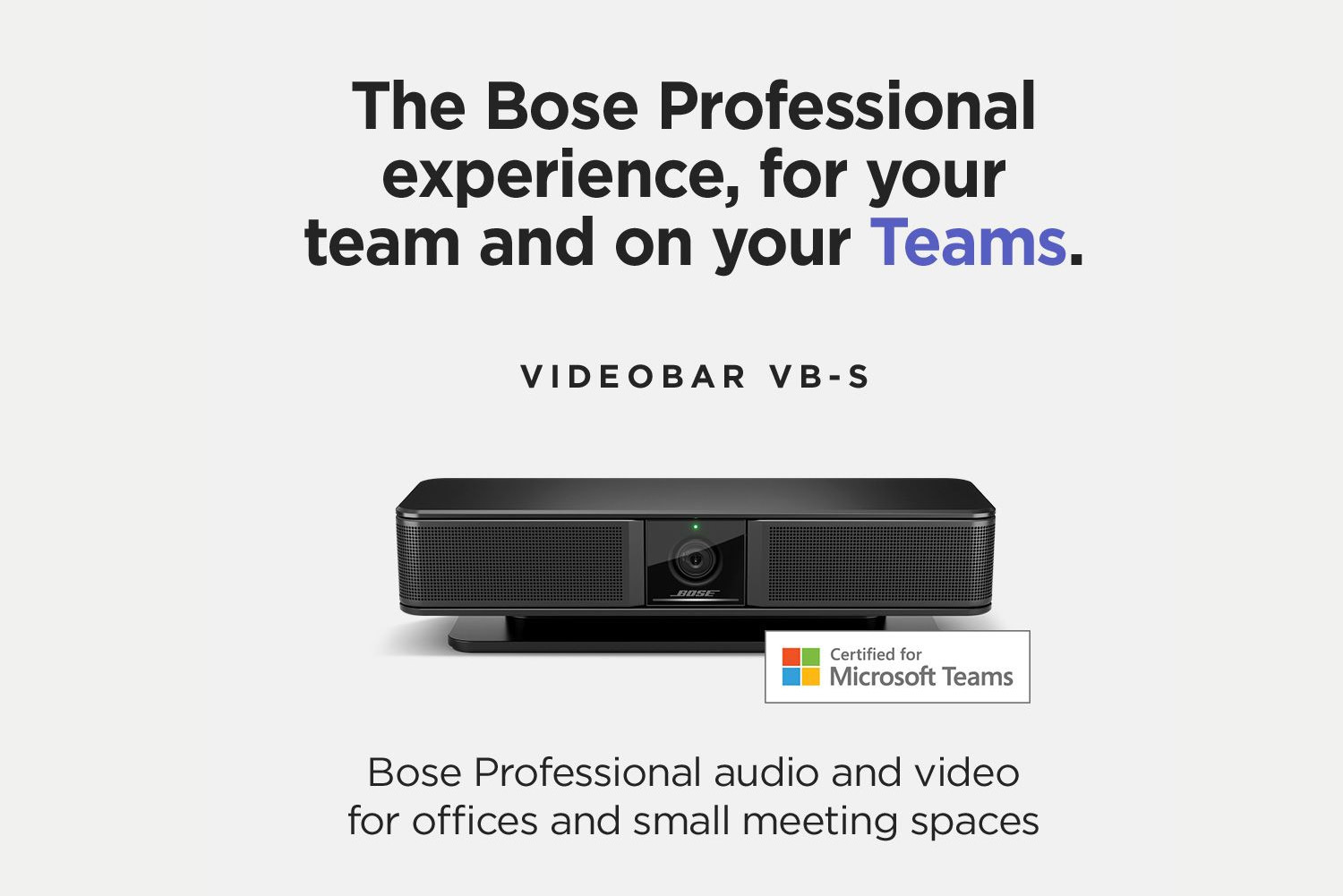 The Bose Videobar VB-S is Microsoft Teams Certified
In today's fast-paced business world, effective collaboration and communication among team members are crucial for success. With the rise of remote work and virtual meetings, having reliable and high-quality audio and video conferencing solutions is essential. The Bose Videobar VB-S, certified for Microsoft Teams, offers exceptional audio and video quality, providing an immersive collaboration experience for your team. In this article, we will explore the features and benefits of the videobar and how it can enhance your team's collaboration experience.
---
Introduction
In the modern workplace, effective collaboration is no longer limited to physical meeting rooms. With the Videobar VB-S, your team can connect and collaborate seamlessly, regardless of their geographical locations. This all-in-one USB solution is designed to provide exceptional audio and video quality, ensuring your meetings are productive and engaging.

An All-in-One USB Solution
The Videobar VB-S is a comprehensive conferencing solution that combines a high-resolution camera, powerful speakers, and advanced microphones into a single device. This means you don't need to invest in multiple components or deal with complex setups. Simply plug the videobar into your computer via USB, and you're ready to go.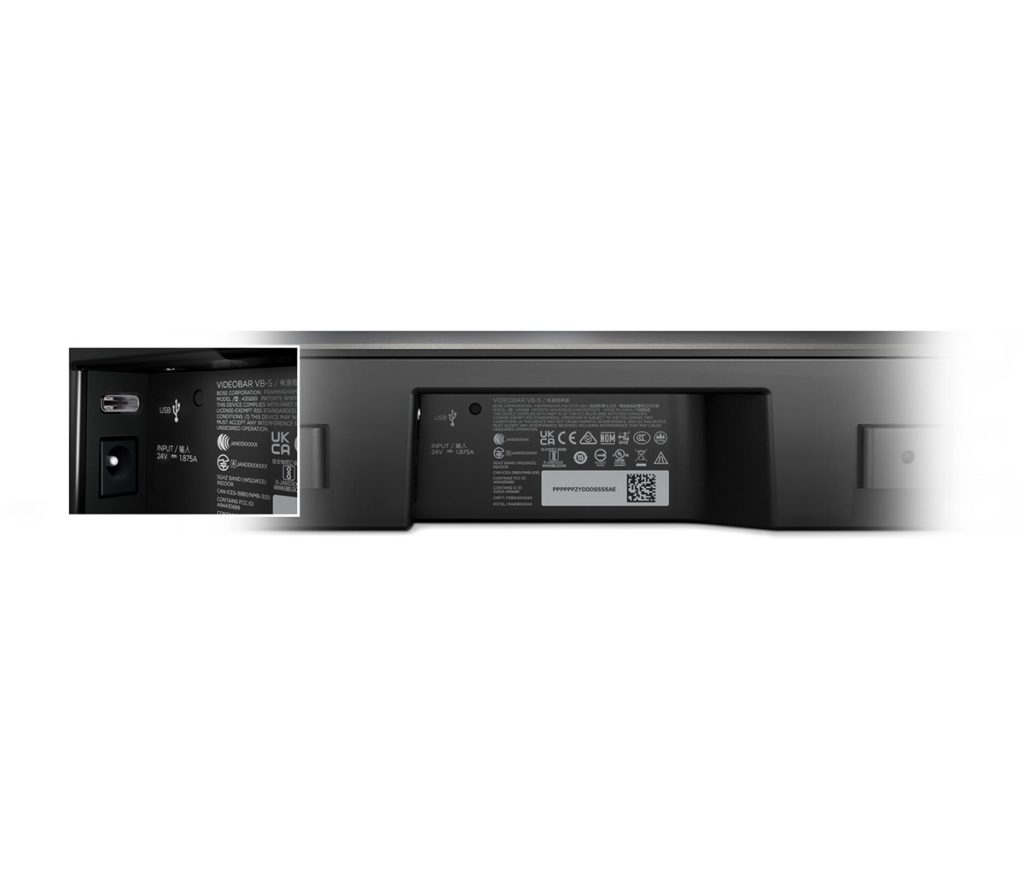 Simple setup, crystal-clear experience
Setting up the Videobar VB-S is quick and hassle-free. With its plug-and-play functionality, you can connect the device to your computer via USB, and it will be automatically recognized by Microsoft Teams.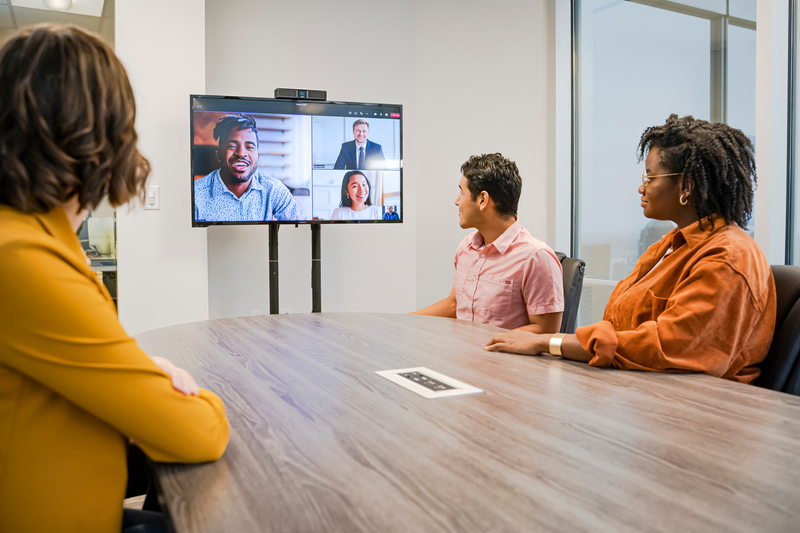 A 4K Ultra-HD Camera
With its 4K Ultra-HD camera, the Videobar VB-S delivers stunning video quality, allowing participants to see each other with exceptional clarity and detail. Whether you're presenting a project or discussing ideas, the high-resolution camera ensures that every visual aspect is captured accurately, enhancing visual communication.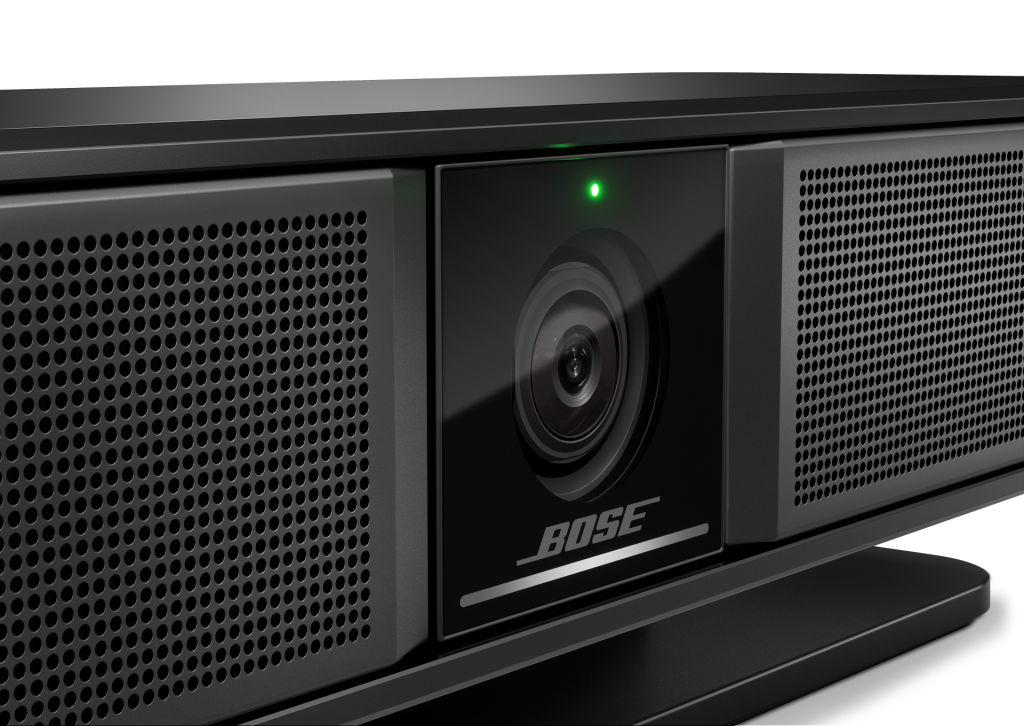 Signature Bose Professional Sound Quality
Crystal-clear audio is vital for effective communication during meetings. The Videobar VB-S features signature Bose Professional sound quality, delivering rich and immersive sound. The powerful speakers ensure that every participant can hear and be heard clearly, eliminating any audio-related barriers to collaboration.

4 beam-steering microphones
The Videobar VB-S is equipped with four beam-steering microphones that intelligently capture voices from different directions. This advanced microphone technology focuses on the active speaker, reducing background noise and enhancing speech clarity. Everyone's voice is captured accurately, creating a more natural and engaging meeting experience.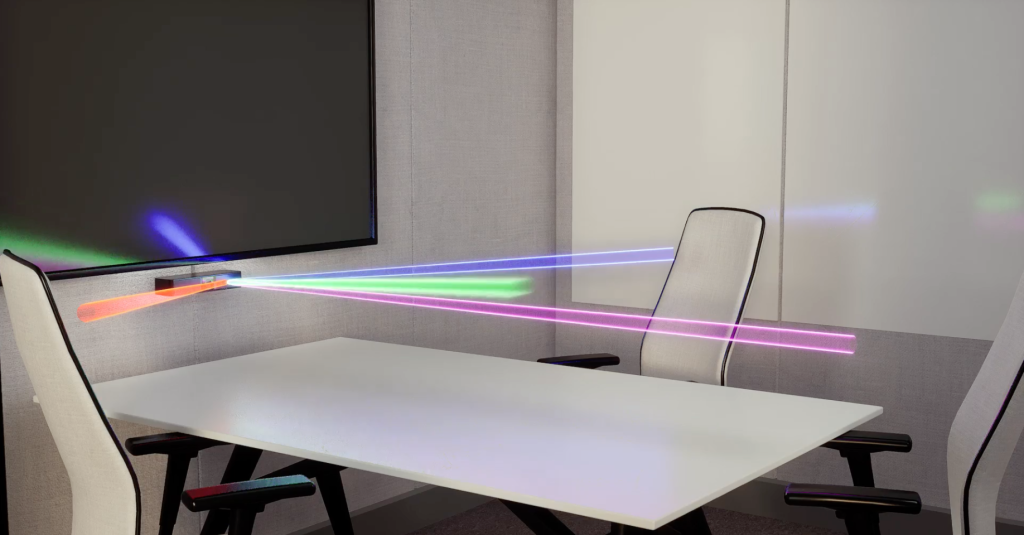 Group Mode for Seamless Team Communication
In group mode, the Videobar VB-S optimizes audio and video performance for larger meetings and conference rooms. With its wide field of view and enhanced audio capabilities, the videobar ensures that every participant is visible and audible, facilitating seamless communication and collaboration.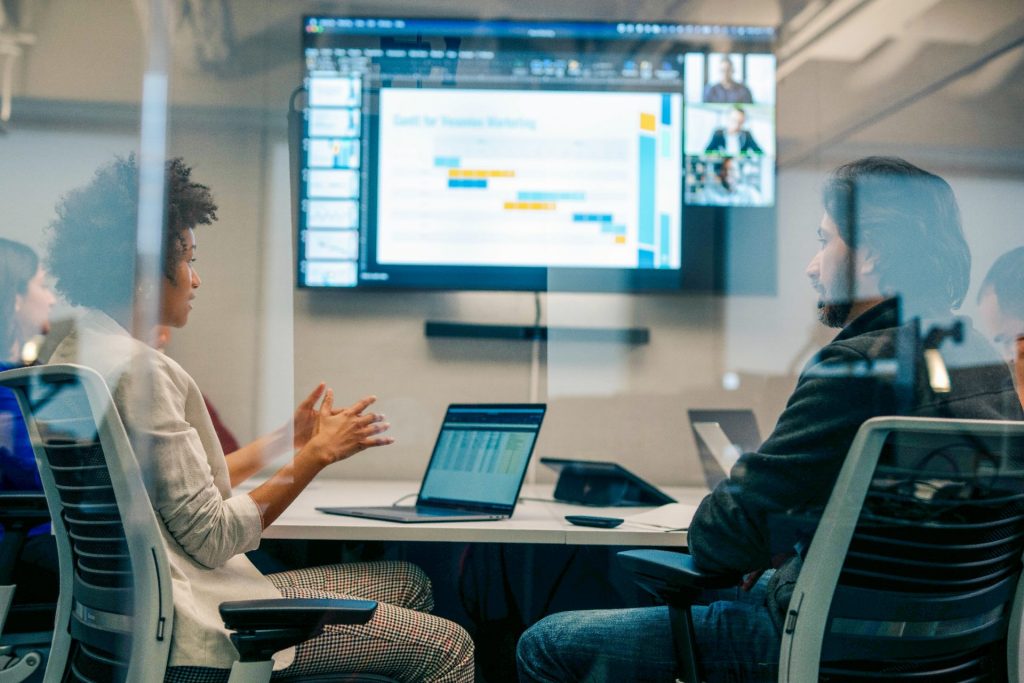 Remote Management for Convenient Control
Managing and configuring multiple conference room devices can be time-consuming and challenging. The Videobar VB-S offers remote management capabilities, allowing IT administrators to control and monitor the device settings from a centralized location. This simplifies maintenance and ensures consistent performance across all deployments.
Elegant low-profile design
The Videobar VB-S features an elegant, low-profile design that blends seamlessly into any meeting room environment. Its sleek and compact form factor saves space while adding a touch of sophistication to the room. With its modern aesthetics, the videobar enhances the overall meeting experience.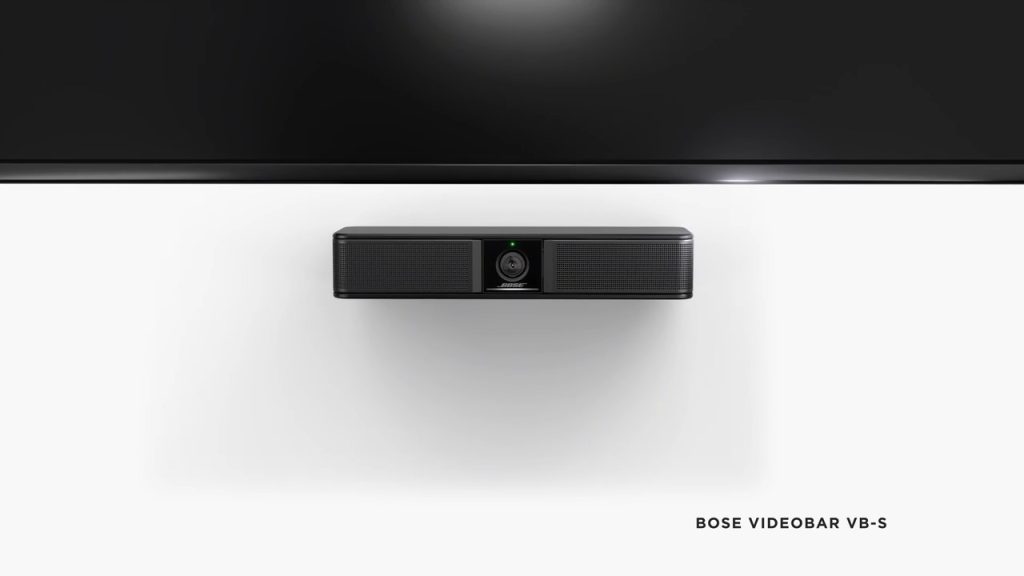 Individual Mode for a Personalized Experience
In individual mode, the Videobar VB-S provides a personalized collaboration experience. Whether you're working from a home office or a small meeting space, the videobar adapts to your needs. You can enjoy the same exceptional audio and video quality, ensuring that your contributions are clear and impactful.
Multiple Mounting Options for Versatility
The Videobar VB-S offers flexibility in mounting options, catering to various room configurations. It can be easily mounted on top of a display, attached to a wall, or placed on a table using the included stand. This versatility allows you to optimize the placement of the videobar based on the specific requirements of your meeting space.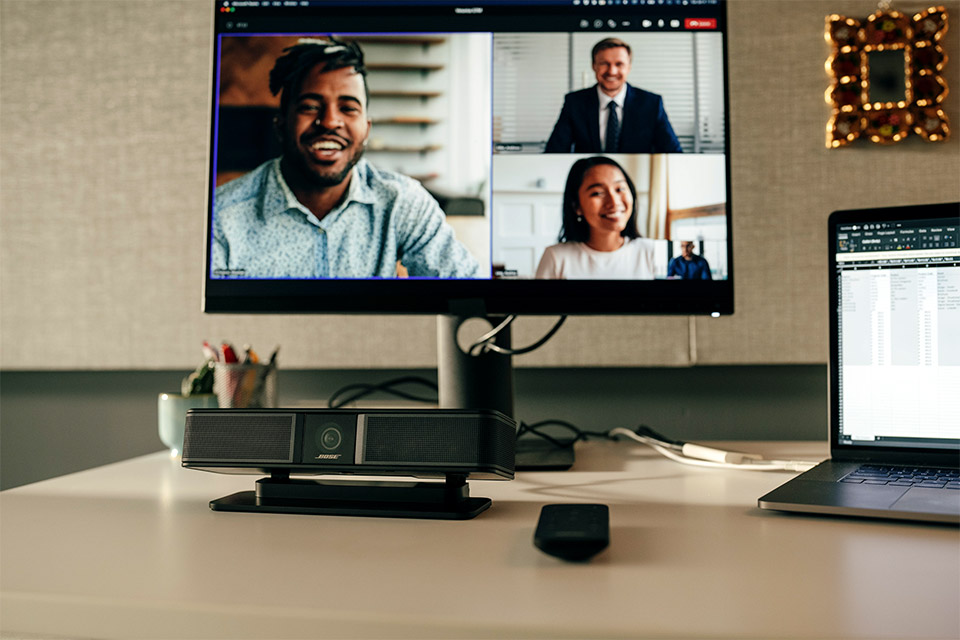 Certified for Microsoft Teams
The Bose Videobar VB-S is certified for Microsoft Teams, ensuring seamless integration and compatibility with the popular collaboration platform. You can leverage all the features and functionalities of Microsoft Teams while enjoying the exceptional audio and video quality delivered by the videobar.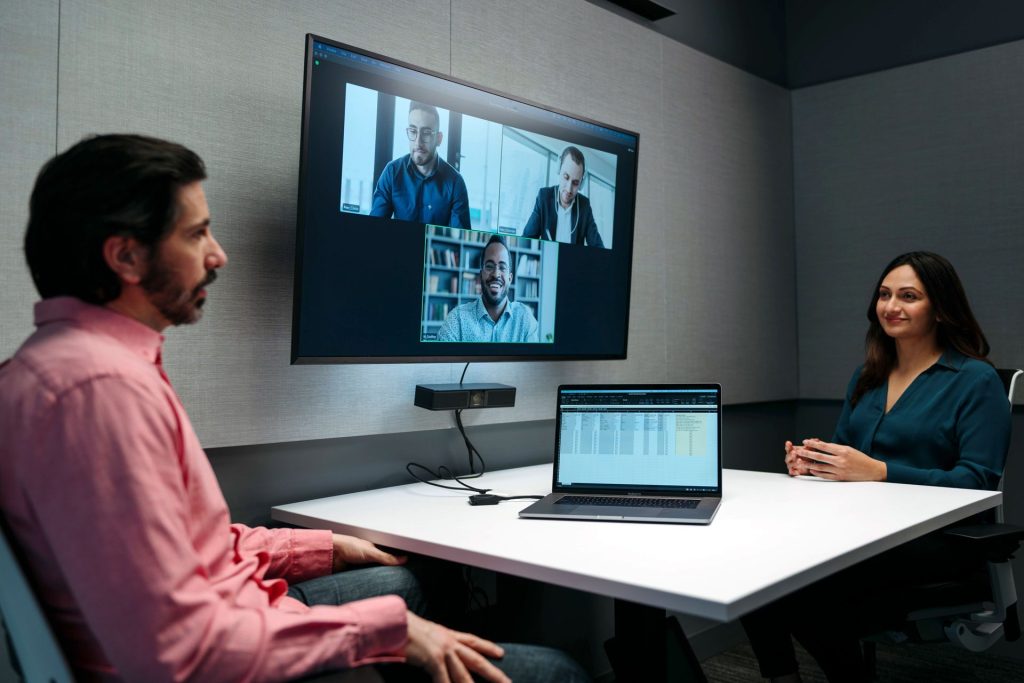 The Bose Videobar VB-S is a powerful conferencing solution that elevates your team's collaboration experience. With its exceptional audio and video quality, all-in-one design, and compatibility with Microsoft Teams, the Videobar VB-S provides a seamless and immersive meeting environment.

Awards

---
Check out our range of video conferencing solutions :
https://proaudio.upsprocurement.com/product-category/all-products/conferencing/videobars/